In life, things happen. The good, the bad, and the ugly. It's important to make sure you do your best to protect those you love and of course, yourself. Choosing a caterer is no different. For your special event, it is important to ensure that your caterer is licensed and insured in order to limit your own liability exposure.  Messina's Catering and Events shares insight on why the proper insurance, licenses and permits are crucial when working with a catering company.
Whoopsie Daisy
It's been months and you've worked out every single detail for the big event. You even thought of ensuring those cute little shrimp forks are set at each child's setting for a thoughtful, and let's face it, downright cute touch for the kids. What you didn't factor was Uncle Bill prematurely grabbing the piping hot lobster bisque out of the server's hand and succeeding to spill it all over himself and his surroundings. (jumpermedia.com) Cousin Bobby walks up and boom – slips on the bisque and bang – twists his ankle. Both relatives are not happy, and this is where your caterer's general liability policy comes into play. This policy covers any resulting claims and expenses from disgruntled guests for both medical and damaged property.
Three Sheets to the Wind
You've devised the perfect signature drink that has everyone raving – score! What you didn't know is that your colleague John, who never drinks, would love it the most. After two glasses, John is feeling a little too good and decides the curtains would make a nice dress. Now the curtains are ripped and it's a really good thing that his wife has taken his keys. Your caterer's liquor liability insurance protects against lawsuits, legal claims and damages resulting from the service of alcohol.
He Said She Said
After deliberating, tasting and deciding, you've nailed down the perfect menu with your caterer. The tangy chicken pops were an excellent appetizer selection. Your former college roommate Suzy loves them until her date notices her face turning red. It turns out that Suzy is allergic to sesame, which was in the sauce for the chicken pops. She's irate because they flew out just for your event (never mind that all they really wanted to do was see the city sights) and wants you to compensate her. Annoyed and upset, you now turn to your caterer. Professional liability insurance handles these type of claims between the client and caterer.
Peal to the Metal
You're hosting a pre-event soiree at your home and have enlisted your catering company to serve a family style dinner. En-route to your home, the catering van is involved in a collision. Business vehicle insurance provides coverage in this situation.
Safety First
You spent hours visiting multiple sites and discovered that your favorite caterer has their own venues. To ensure proper safety, a health department permit is critical because it makes sure that the caterer is working out of an approved facility, meeting the area's specified health and safety requirements. In order to operate, a catering company must also obtain a catering business license. (gardensdental.com.au) While the requirements for attaining a license vary from state to state, this often requires an inspection of the facility and that all employees have the proper training and food certification. In the New Orleans area, Messina's offers their own licensed, permitted, and gorgeous event venues and halls.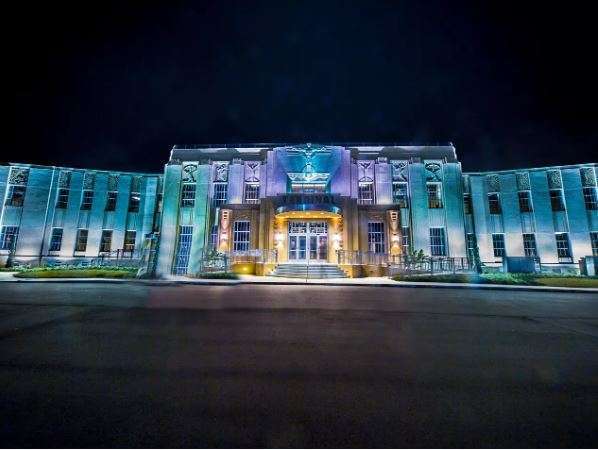 To Sum Up
Now you know that making sure your caterer is properly insured and licensed not only provides protection for your guests, but for you as well. Ensure that your caterer has general liability, liquor liability (if serving alcohol), professional liability and proper business vehicle insurances. When utilizing a venue, double check that current health permits are in place. Messina's Catering and Events maintains their excellent reputation by not only providing outstanding service as a full-service caterer, but also by maintaining all appropriate insurances and licenses. In the New Orleans area, consider their venues for the perfect event including The Rooftop on Basin, The Lakefront Airport Walnut Room, The Terrace at The Terminal, and The Huey P. Long Room at the Terminal