MESSINA'S CATERING & EVENTS
NEW ORLEANS CATERER FOR 60 YEARS
The Messina's name first entered the New Orleans culinary scene in June of 1961 when Andy Messina fulfilled his lifelong dream of owning a restaurant with his father. Andy Messina's Restaurant and Catering Company served the Kenner area for more than 30 years when Andy's son, George, took over the restaurant in 1991. George's vision to expand the trusted family restaurant business to new levels. Consistency in quality, attention to detail, repeat customer satisfaction and increased revenues each year has propelled Messina's to become a leader in the New Orleans food and beverage industry.
Today Messina's is a full-service food and beverage provider with two commissaries and catering sales operations, one in New Orleans, the other in Kenner. We provide off-site catering to some of New Orleans' most prestigious event spaces and private residences, manage some of the area's largest food and beverage festivals, and provide exclusive food and beverage management to many prominent local venues and hotels.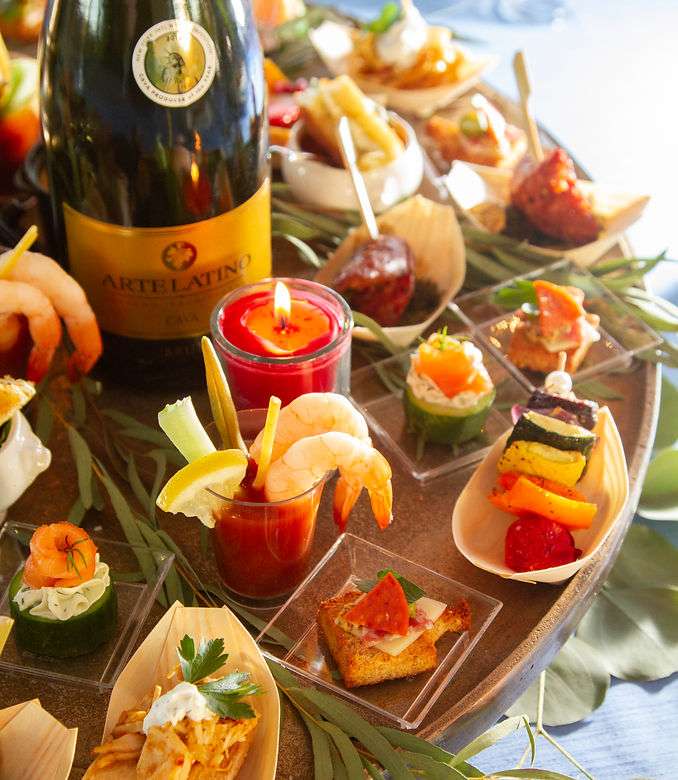 Passion. Commitment. Excellence.
Our clients come back to use year after year, and this means the world to us! Our 60-year reputation is built on personal connections. What's our secret sauce? Our catering sales team members serve as our customers' main point of contact from booking through execution of their event. This means our customers aren't passed from contact to contact through the process, which is what often happens with other caterers. Our customer's trusted first point of contact, the one they have poured their hearts out to about all the details of their event, remains their main point of contact throughout. This helps build better relationships, simplifies communication and ensures laser-focus on every event detail. This is one of the ways we've earned such high customer service scores.
A LITTLE SOMETHING ABOUT US: WE'RE ALL ABOUT YOU…
WE ARE FOODIES: THROUGH AND THROUGH
Messina's team members have their fingers on the pulse of culinary creativity and innovation. From our team's extensive travel to experience various international and regional cuisine, to our extensive knowledge of the best of the best in authentic NOLA cuisine, to our continued industry education and leadership; we are constantly tasting, tweaking and innovating. Our food is a deep form of love that we live to share.