MESSINA'S CATERING & EVENTS
PREMIER CATERER IN NEW ORLEANS
From distinctive private events in historic buildings and stylish in-home catered events to prestigious food and music festivals and everything in between….Messina's successfully caters life's special occasions. Our award-winning team focuses on providing the personal attention and authentic New Orleans hospitality our clients have come to expect from our family for the past 60 years.
PASSIONATE ABOUT PERFECTION, COMMITTED TO EXCELLENCE
NEW ORLEANS | FRENCH QUARTER |GARDEN DISTRICT| KENNER |METAIRIE | JEFFERSON PARISH
We are fortunate to cater at the most spectacular and memorable venues in New Orleans. Explore our venues page to find the perfection location for your special event.
Whether you are looking for an authentic New Orleans culinary experience, ethnic cuisines, or kosher, we build custom menus for each event.
FROM OUR FAMILYِ
TO YOURS
Messina's is proud to be family-owned and operated for the past 60 years. Today's second and third generation owners and team members are still Passionate about Perfection and Committed to Excellence.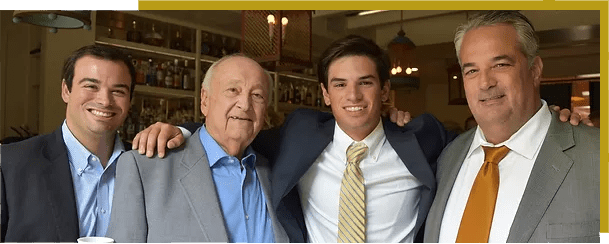 Andrew, Andrew Sr., Trace and George Messina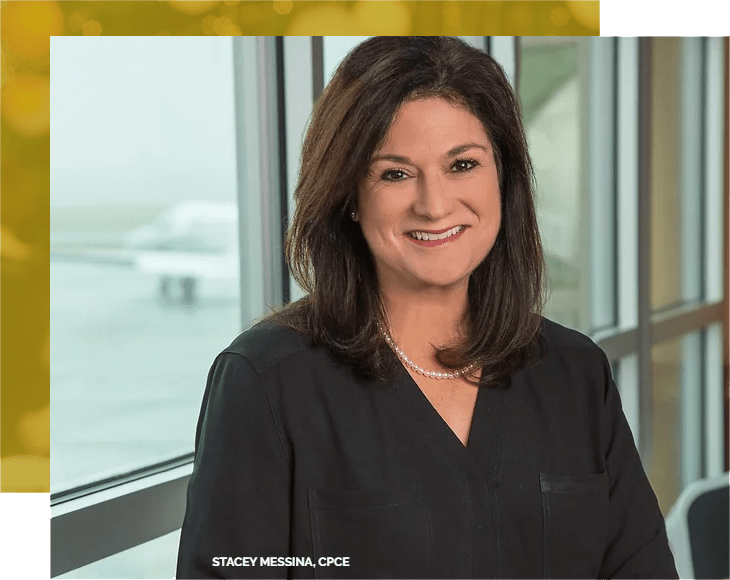 Our Event Planners will help design a menu and experience perfect for your one-of-a-kind event and budget.
Passionate about Perfection. Committed to Excellence.
2021 NACE National Best Caterer for Offsite Catering Under $50k
2021 Pick for Best of Weddings for Caterers by the Knot
2017-2023 CityBusiness Reader Rankings for Independent Caterer
Stacey Messina is New Orleans Only Certified CPCE Caterer in New Orleans
2017 National Association of Catering Executives (NACE) Tasty Bites of the South Competition
2017 Kenner Food and Wine Festival Competition
Stacey Messina National Association of Catering Executives (NACE) Board of Directors 2017-2022
Andrew Messina Named Among 2017 Ones to Watch by CityBusiness
While in New Orleans for back to back company events, over a 7-day timespan, I had the pleasure of working with Messina's Catering 3 different times at 3 very different venues. Each event was executed with the same professionalism and helpfulness. As if that wasn't enough to rave about, they also were a lifesaving backup when another caterer couldn't work around our service parameters and then again when a former venue double booked us…I can't seem to adequately put into words the great job that Messina's Catering did for all three of these events. Many caterers struggle to come up with two totally different menus, never mind having three! Each menu was designed so that my group never got tired of eating the same thing…Thank you all for making my job easier. (review abbreviated for space)
Lydia Hitchcock – 3/21/2023
Everything was amazing. You are amazing. We couldn't be happier with everything. You and your team went above and beyond and definitely made a wonderful impression on us and our guests. Messinas will be on our list for every visit. A huge thank you to Ralph who is just a wonderful human being and a great person to have as the face to Messinas for any offsite catering! His attitude, kindness and helpfulness was truly appreciated by me and my husband. Please tell him we say thank you.
Jessica Jones and Brandon Look - 10/31/2021
Just wanted to let you know that everything was wonderful last night. Everyone enjoyed the food and your staff was marvelous. The best staff we have ever encountered. Thank you again.
Our board always looks forward to the hospitality and professionalism at Messina's.
Frances Turner, Jefferson Parish Workforce Development Board - 4/9/2021
Lydia with Messina's was incredible throughout our entire planning process! She was flexible and accommodating when things got crazy with COVID regulations and quickly changing plans. The food was amazing and we received many compliments from local and out of town guests on how delicious everything was!
Quick and friendly service for pickup orders during the quarantine/lockdown! The shrimp bordelaise was divine.
Messina Catering was great to work with. Food was great, reasonable pricing, excellent onsite service and lots of options to consider. The staff helped us to make this a great event.
Barb Gunderson - 4/1/2020
This was the third time that we used Messina's Catering for a family wedding. On Dec. 4/2021, my daughter's wedding was at a new venue in Slidell (Garret Field). First, Lauren helped us choose the perfect menu as well as advised us on many questions that we had. Then, Andrew Messina came out earlier in the week to check placement of all of their equipment because we were one of the first weddings at this venue. The day of was nothing less than spectacular. Their big trucks drove up with Andrew at the helm as well as tons of staff and they went to work to make my daughter's wedding an event to remember. The food was the best. I only thought that they "blew it out of the park" for my other events with them. If I could give them 100 stars for this event, I would. My sincerest appreciation goes out to the Messina Family and their staff. You made my daughter's day unbelievably special. And, We will be back!!!!
As a gay couple with one of us not from New Orleans, we always felt 100% welcomed, accepted and even celebrated! Messina's staff went above and beyond to make us feel included and had all the resources to guide us through planning a New Orleans style of wedding.
When my daughter and son-in-law decided on NOLA as the wedding destination, we count our lucky stars that we went to see The Rooftop on Basin! It may be one of the most underrated venues in New Orleans! From the moment I corresponded with Lydia Casler (of Messina's Catering & Events) to the day of the wedding last Saturday with Nathan DeWeese in charge, The Rooftop on Basin has been top notch! So glad we made the call to use them as our venue!
Katherine Dalton - 10/21/2022