Sometimes the best place to host a party is in your own home. Sure, you can invite people to a restaurant or to a beautiful event space. But having an event in your home is warm, it's personal, but it can be terrifying to plan!
Before your blood pressure gets out of control, there is a way to get the best of both worlds. Have your party at home, and have it catered! (thenewspocket.com) That way your guests feel the warmth and comfort of your home, and you can put down the oven mitts and enjoy yourself! It's the perfect solution to simple event planning!
Size Doesn't Matter
Most people think of catered events and envision 500 people in a large ballroom. But you can hire a full-service catering company for a small gathering as well! From an intimate sit-down dinner to a cocktail party with passed hors d'oeuvres, a full-service caterer can do it all!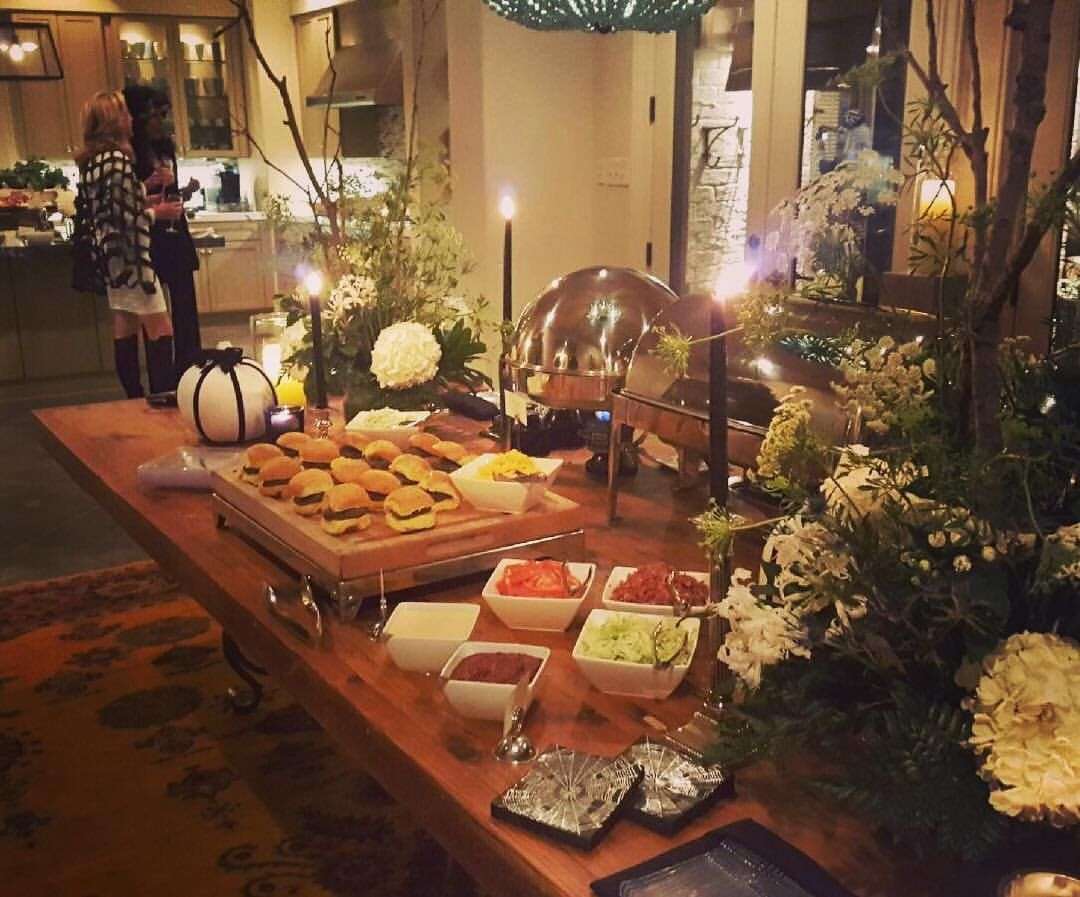 The Choice is Yours
The best part, you can choose the cuisine without having to worry about the level of difficulty in preparing it! Whether your cooking skills encompass scrambled eggs and whatever comes out of the microwave, or if you make Julia Child look like a novice, having a caterer means less work for you! You can choose the cuisine that best fits your event and budget, and you get to be a part of the conversation rather than being stuck in the kitchen. From a swanky cocktail party with passed apps to a barbeque buffet to a formal seated dinner, let a caterer do the work! You choose the menu and have it served in the comfort of your own home.
But My Kitchen isn't very Large
Caterers that can do what's called off-premise catering (or off-site catering) have the proper equipment necessary to successfully execute the event, even if your kitchen is not large enough. Caterers that are skilled in off-premise catering and events often have their own kitchens, refrigerated trucks for transporting food, portable cooking equipment, and beautiful display ware. But, feel free to utilize your own special serving vessels (ie your special china) if you want.
Where Will I Put Everyone?
For intimate sit-down dinners, you can use your own dining room table to give your event a personal feel. For larger events, you may need to rent extra tables, chairs, linens, dishes, glassware or serving pieces. Your caterer can help make recommendations as to what you will need, and will most likely be able to recommend reputable rental companies.
Think About Service Staff
Talk to your caterer about the level of service you'd like, and how many servers it will require. Find out what the standard waitstaff attire is, and whether you can customize. (Tramadol) For example, you could have servers wear ties that match the theme, or t-shirts that say "Happy Birthday John".
As long as what you suggest is in good taste and doesn't interfere with the job they have to do, most caterers should be able to accommodate your requests. Also, be sure to discuss the bar. Determine if a bartender will be part of the service staff, or if the bar will be self-serve.
Establish Expectations
Since this event is in your home, you'll want to establish expectations as to what you as the host will do and provide vs what the caterer needs to do and provide. For example, will the caterer be the one to pick up rentals and take them back after the party, or will you as the host do that? Will the dishware that belongs to you be washed? Will the staff clean the area as the party progresses? Will staff refill wine and coffee? Will leftovers be packed and left in your fridge? These are all questions to ask your caterer and be clear on.
Choosing a Quality Caterer
Whether you are having your event at a venue, or in your home, finding the right caterer can really make or break your event. Check out Messina's article 7 Tips for Choosing the Best Caterers to learn what to ask and what to look for. You want to find the right event catering company that can execute your vision of the event. After all, the term "cater" by definition is to try to satisfy a particular need or demand. That same rule applies in your home! The best part about hosting the event in your home is that you get to keep the leftovers!