Questions to Ask Before Booking
Your wedding plans are officially underway. You have a good idea of the type of wedding you want to have, and now your head is spinning trying to figure out what caterer to choose to execute your vision of your special day. A good chunk of your overall wedding budget will go towards catering, so it's important to take the time to carefully weight your options.
Approved Caterers, Can the Wedding Caterer Work at Your Chosen Venue?
If you have already selected your venue, one of the easiest ways to start is with the list of wedding caterers that have been pre-approved by your venue. Oftentimes venues will pre-select certain caterers that they have worked with in the past, vetted, and have collected insurance/license information for.
Oftentimes those are the only caterers the venue will allow to cater events at their venue. Some larger catering companies even own their own venues, this is a great scenario as they ultimately know the space's capabilities best and have experience executing events in it!
On-Site vs. Off-Site Catering, is your Caterer Equipped?
On-site (or on-premise) catering happens when the kitchen is located within the venue. In events like this, food is prepared on-site and served there. However, some venues are not equipped with kitchens necessary to cater large events. In these situations, you'll need a wedding caterer that can successfully prepare the food off-site (off-premise), transport it to your venue, and finish it on-site. This requires a caterer experienced in off-site catering and one that has the proper equipment necessary to successfully execute the event. The caterer needs their own kitchen or commissary, large trucks as well as portable cooking equipment such as ovens, fryers, grills, hot boxes, steam wells and other specialty cooking equipment.
Creative Food Presentations, Can Your Wedding Caterer Deliver WOW?
We eat with our eyes first, therefore presentation is just as important as flavor. You want to ask the caterer for photos of previous events & weddings so you can see if food is creatively plated and displayed. If your wedding involves an appetizer display, chef action stations or a buffet, you'll want to check to see that the caterer's display equipment is attractive and in good shape. In order to create a unique event, you want food displayed on creative vessels, using multi-level, themed displays. Look for them to have things such as display cooking griddles/burners, chafing dishes, display boards/bowls/trays, heating lamps, and food labels. Having creative and attractive themes and décor help ensure the food complements and enhances your special day.
Service Makes the Difference, Who Will Be There Day Of?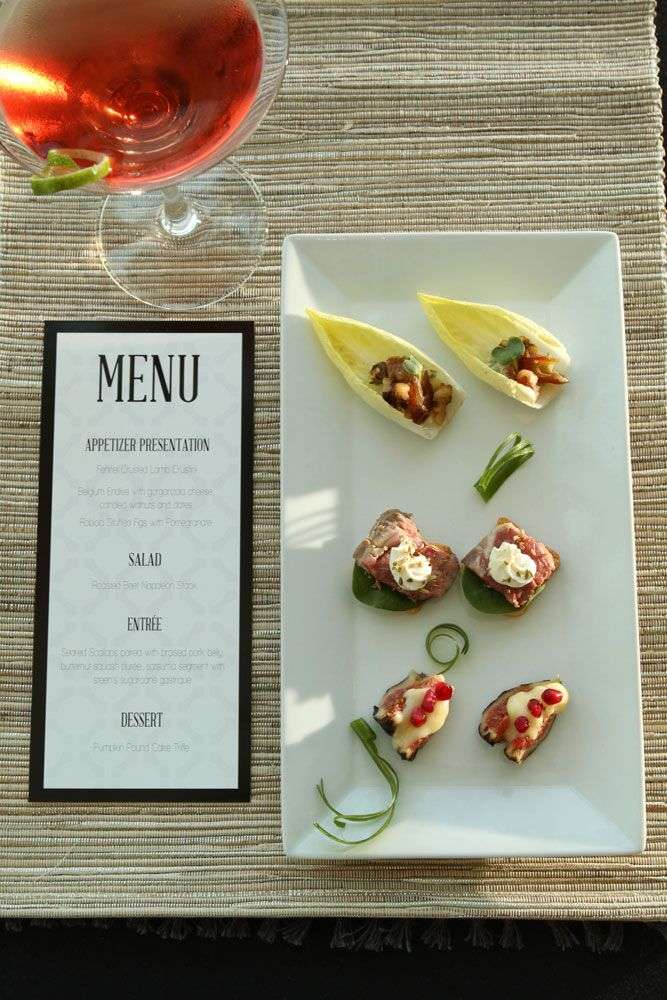 Many larger caterers will schedule two or more events on the same day or weekend. This doesn't have to be a deal breaker, but you want to be sure that if the caterer does have other events scheduled around the same time, that your wedding will get the hands-on staff and attention it deserves. Be sure to ask if the catering coordinator you are working with in the planning stages will be there on your wedding day. You'll spend a lot of time planning with this coordinator and expressing your wishes. It's very helpful to have that person there the day of so they can run point and ensure your vision is successfully executed.
Also, many wedding caterers hire temporary staff members for day of services. These staff members are oftentimes not trained at the same level as permanent catering staff members. Therefore, you want a caterer that has a strong staff of trained professionals for your wedding. You do not want a caterer that utilizes temporary staff.
Don't Take Their Word for It, What Do Past Clients Have to Say?
Look for a wedding caterer that has several years of experience and positive testimonials from catering events similar to yours. Obviously, the more years of successful experience the better! Initial research can be done by checking out customer review sites such as Google, TheKnot, Wedding Wire and Facebook. Also, be sure to ask the caterer to provide 2-3 references that used them for a similar type of reception with a similar guest count. When you contact those references, be sure to get information you may not find out from talking directly to the caterer. Ask how the caterer was to work with, if they were quick to respond, if the price at the end corresponded with the original quote and overall what they thought of the food and beverage.
Getting Down to the Dollars and Cents, What Does The Price Include?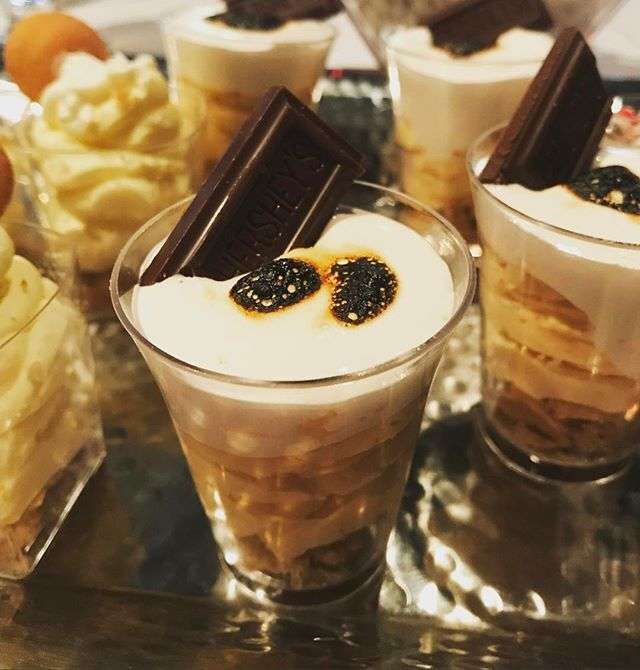 Wedding caterers often do much more than just prepare the food and service the bar. Many will help coordinate the wedding reception timeline/flow of dinner, supply the tables/chairs/plates/napkins/silverware, stock the bar, setout placecards/menus, waitstaff, and some can even bake the wedding cake. Remember, you need their assistance from setup to cleanup, so be sure there are no hidden fees for these services. Many caterers charge a service fee to cover these additional costs, which can be as high as 23%, which is a significant number. (englishwithashish)
Many caterers offer packages, which can help save money if you have a large guest list. Catering packages can include an appetizer, salad, entrée and dessert (or cake), plus coffee service and in some cases wine. Also, be sure to fully understand how the bar works. Will you be charged based on how much your guests consume (consumption) or will you pay a flat per person/per hour price? Be sure to ask about all fees, and understand what services the caterer provides and which you'll have to find other vendors for.
Do Your Homework, Protect Yourself
Be sure to ask potential caterers to provide proof of:
License: this means the caterer has met local health department standards and carries liability insurance.
Liquor License: If you plan to serve alcohol at your wedding, be sure the caterer has a liquor license.
Liquor Liability Insurance: Anyone serving alcohol needs to have this type of insurance. Say, god forbit, that one of your wedding guests imbibes at your wedding, leaves and is injured, injures someone else or damages property. You could be held responsible. Liquor liability insurance will minimize how much you'll have to pay should something go wrong
In Closing
As the title above says, be sure to do your homework. The caterer you choose will have a big impact not only on your guest's experience at your wedding, but also on your budget. You want a caterer that owns the proper equipment, has a great deal of experience, illustrates a great deal of creativity, has a large staff of well-trained team members, whose pricing is clear/upfront and who has the necessary certificates/insurance.
Article Courtesy of Messina's Catering & Events, celebrating 58 years of catering in New Orleans.