Whether you are planning an entirely vegetarian menu, or simply want to learn more on meatless options, providing multiple options on your catering menu is a good idea. A recent Gallup poll indicated that only 5% of Americans say they are vegetarian and 3% say they are vegan. However, with the rise in social consciousness about food, more and more people are opting to reduce the amount of meat they consume.
People are choosing to reduce or eliminate animal products from their diets for a variety of reasons including ethical concerns about animals, environmental impact, religious guidelines and/or health concerns. What does this mean for catering and event planning? Provide options! Your caterer should be equipped to provide a few vegetarian dishes for those that request it. (Grossmancapraroplasticsurgery) However, many clients are now opting to include very creative and delicious meatless options on their regular catering menus. The key is to include dishes that even the staunchest meat eaters will want to devour!
Hors d'Oeuvres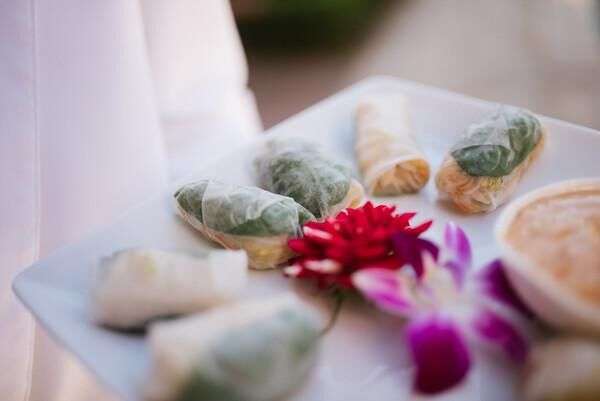 Hors d'oeuvres are savory dishes that are usually consumed as guests stand and chat. They tend to graze during this meal period, meaning they want small bites and to try a few different options. It's easy to slip plenty of meatless options into this course. The only prerogative is that they be yummy! (Modafinil online)
Tomato basil caprese skewers
Smoked white cheddar bruschetta topped with pesto and pine nuts
Fig and goat cheese flatbread
Parmesan artichoke hearts
Truffle mac n cheese cups
Bruschetta of cherry tomato & mini buffalo mozzarella
Smoked mozzarella canape with sun-dried tomato pesto
Parmesan artichoke hearts
Spring rolls
Tapenade station with hummus, tabbouleh, baba ghanoush, white bean dip, roasted red pepper tapenade, sun-dried tomatoes, ripe olives, served with pita, crostini and toasted bagel bites
First Course
During this course, guests expect a soup or salad, so it's easy for them to miss the meat here as well. Here are some options to consider:
Spinach, strawberry, toasted pecan and feta salad tossed with balsamic vinaigrette
Watermelon and feta with Balsamic Vinaigrette
Creamy Roasted butternut squash soup
Gazpacho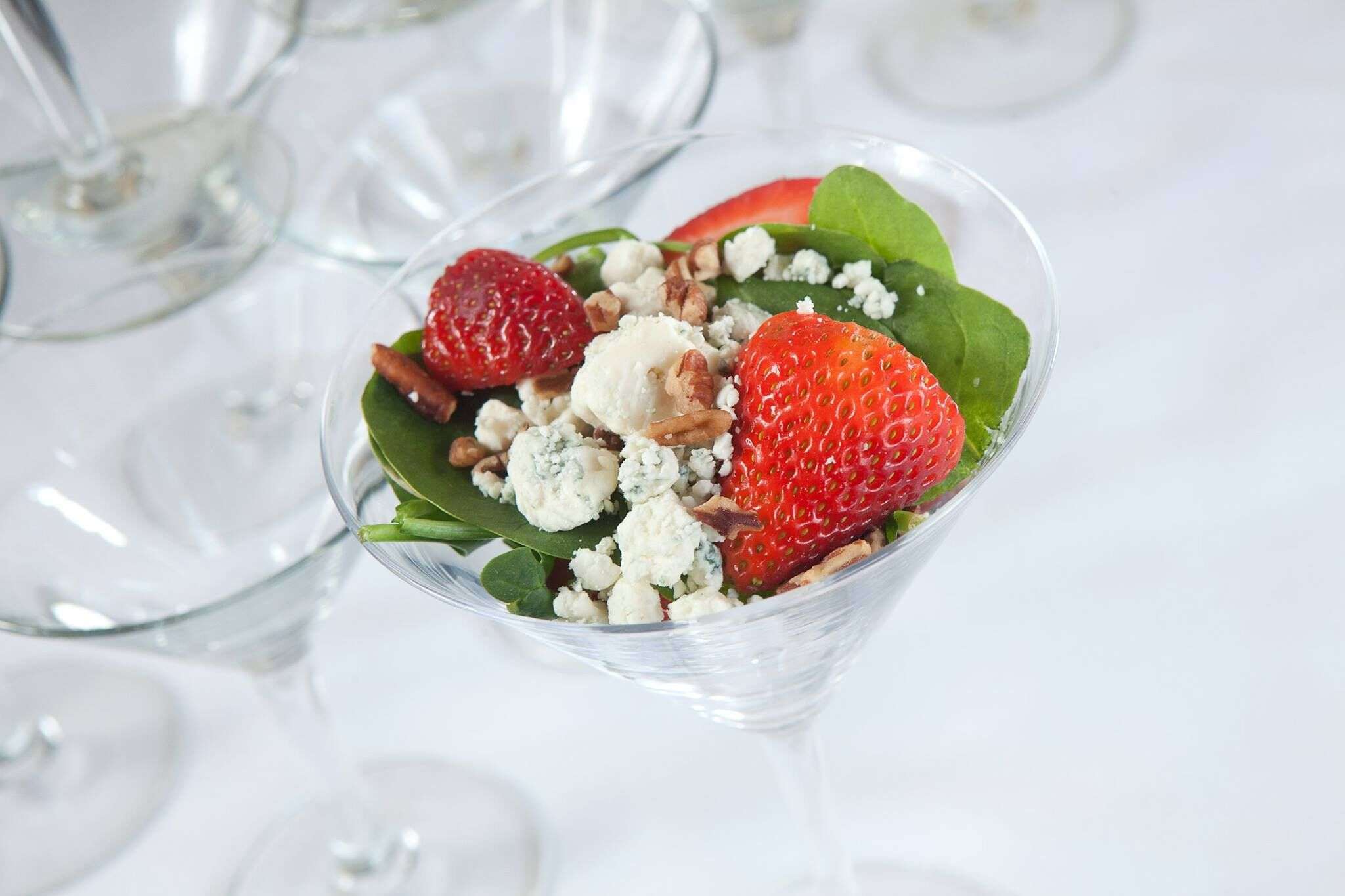 Main Course
This is where guests might expect some fish or meat. Therefore, unless you are choosing an all-vegetarian menu, you may want to sprinkle in a few meat and fish options to satisfy the carnivores at your event. But for the vegetarian options, consider the options below:
Mushroom Wellington
Stuffed poblano pepper with quinoa, queso and a spicy tomato ragu
Grilled tofu with stir-fried vegetables on steamed white rice served in petite Asian take out boxes with chopsticks
Mushroom Ragu with fresh herbs served atop pasta
Penne with roasted asparagus and balsamic
Dessert
Since vegetarians (not vegans) can consume dairy, vegetarian dessert options are plentiful! Most dessert menus don't need to be modified for vegetarians. Consider options like:
Bananas foster flambé
New Orleans Beignets
Banana bread cake donuts drizzled with caramel and pecans
Fresh fruit sorbets made with coconut milk – a great intermezzo between dinner and dessert.
Strawberry shortcake spoons
Late Night Snacks
Don't leave vegetarians out of this late-night treat! There's nothing better than offering guests a decadent treat before they leave for the evening. Typical options are burgers and sliders, but there are plenty of satisfying vegetarian options as well including:
Gourmet grilled cheese squares with tomato bisque shooters
Gourmet three-cheese fries
Planning
As you can see, providing vegetarian options at a catering event doesn't have to mean serving tofu, bland broccoli, and pasta. Vegetables and grains, when seasoned and prepared properly, and with creativity, can pack the same WOW as delicious and well-prepared meat dishes. It just takes creativity and a skilled caterer.
Messina's Catering and Events have been providing full service catering to the New Orleans area for more than 55 years. We have a great deal of experience in implementing trends in our food and drink menus. Check out our article on Gluten Free Catering Menus for more ideas!