Messina's is proud to have our very own Chef Mark Daniels invited to participate in the American Culinary Federation of New Orleans' (ACFNO) Best Chefs in Louisiana event on April 10, 2019. Chef Mark joined the likes of past honorees including Chefs Leah Chase and Paul Prudhomme. This 9th annual event honors select chefs for their contribution to the New Orleans culinary scene. It's also a great opportunity for invited chefs to showcase their talents by serving a signature dish to attendees.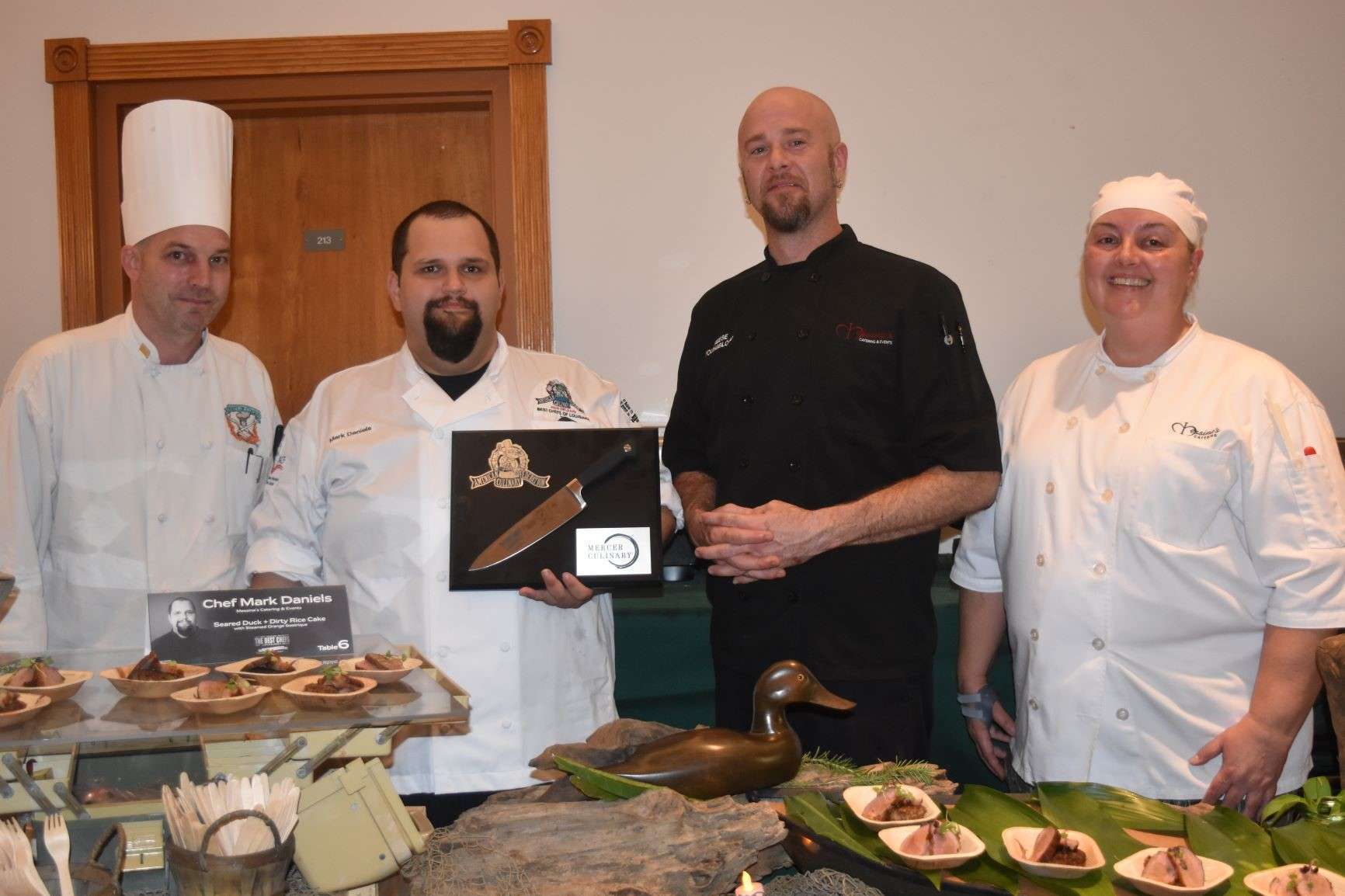 Chef Mark's Cajun Duck, from Messina's New 2019 Catering Menu
Chef Mark prepared his famous Cajun-spiced seared duck breast served atop a dirty rice cake, drizzled with sugarcane and orange gastrique with a microgreen garnish. Our team received rave reviews from guests on the duck, and also on the creative table display! Chef Mark's Cajun Duck is Messina's 2019 featured catering dish, and can be served either as a passed bite or as a chef station at any catering event. (Ambien)
During the event, Chef Mark was supported by one of his mentors, Messina's Executive Chef Leon West. Chef Leon also serves as the current President of the New Orleans Chapter of the American Culinary Federation. Strong industry involvement is an important aspect of the culture at Messina's, and how we stay abreast of new culinary trends and innovation.
Fun for a Good Cause
The 2019 Best Chefs in Louisiana Event not only allowed guests to sample world-class cuisine, but also treated them to live entertainment, silent and live auctions and an open bar. Proceeds from the event benefit the ACFNO's culinary scholarship fund. These scholarships are awarded to college students perusing their career in the culinary arts field.
The American Culinary Federation is the largest professional chefs organization in North America. The organization offers culinary competitions, certifications, a national apprenticeship program, regional and national events, publications and much more to help foster the growth of professional chefs and the foodservice industry.